As part of my "Learning Challenge" for the Understanding Learning in the On-line Environment module, I have now had my first lesson… it was exciting going to class again and in a totally different environment. Reminds of the the great buzz I always sense at the start of each new academic year amongst students and staff!
There was a LOT to take in.. but Karen Temple who is training me took things step by step. She was keen not to over do the theory and looking at books, so I got introduced right away to my "model" for the day… a disembodied head on a tripod.. but with a lovely head of hair on her to work on. It was washed and left tousled to let me learn on it.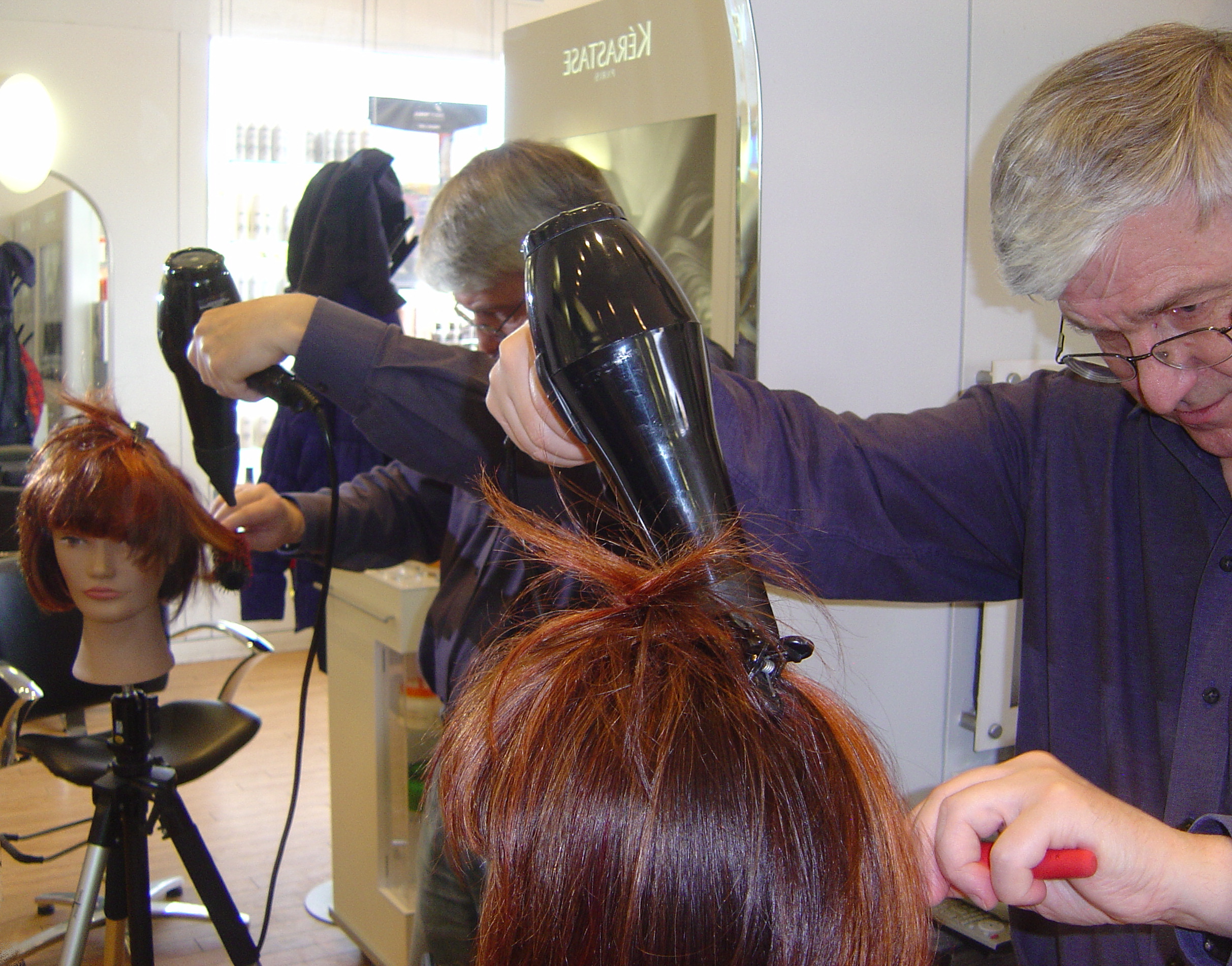 But first we went through the various brush types… and parts of the comb. See http://atate.org/mscel/hair/. Then onto how the hair is "sectioned" to allow it to be worked on in parts and layers. It was very tricky to know where to place your hands and fingers to get best grip on the hair… and I was not separating the parts very well. I realised I was thinking about it a bit too much and when I did it a bit sloppier (at first) I got the rhythm more I think.
It took some two hours to fix my model's hair this first time. That would be a LONG appointment. Anyway she has come home with me now for homework. So I am asked to go in next week and show Karen how I can do the whole job. And the plan is that I will then be let loose on a live model. Now that will be a thrilling experience for me… and I bet for her – hopefully not in the horror film sense!