The EDC11 ethnographic study was completed over the weekend, and provided to allow comments by others on 31st October. It was very interesting to see the other studies as they slowly became available… and I commented on those where I had some inputs to give.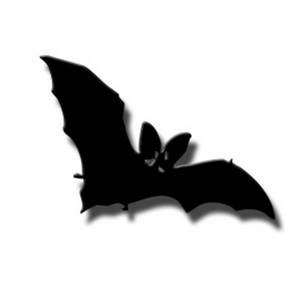 It was also Halloween of course, so I could not resist a post or two that brought in my user name "bat", one of my avatar outfits for Halloween provided to me last year in fact and a chance to wear it again, and a funny reference that came up as we had "Zombie" processes plaguing our Moodle service.
Good progress has been made in the last week on setting up a Moodle 2.1.2 (latest version) VLE for tests and connecting it via the SLoodle toolkit to a classroom in Second Life. Feedback is being given to the SLoodle development community as they move the current test systems from alpha code status to a first beta version that will work with Moodle 2.x versions. My Lifestream indicated a flurry of activity on this testing and interaction with the communities involved.
I was surprised that my Lifestream seemed to have a low number of events on a couple of days when I seemed to be very active on-line, and in areas I believed I had feeds in place. It turns out that all WallWisher feeds I have in place only received a single event, for the very first posting on each of my walls, and none since. Its not clear why. The event itself though is meaningless anyway as it does not contain the useful text posted on a WallWisher entry label, and the pointer does not go to the content of the entry, but just generically to the wall itself. As a snapshot today for my own walls (15+1+14) and some contributions to IDEL11 (2), EDC11 (3), and a new EDC11 "Post Human" (2) wall I have a total of 37 WallWisher "events" to date only a few of which show in my LifeStream unfortunately. [Mentioned at the suggestion of Jen Ross purely for assessment reasons 🙂 ]
Only showing as a few hints in my on-line activity at present (deliberately) is a concept I am developing for work on "Another Planet". This involves some new concepts I am developing with an exploration of a non-linear "Neo-Grammar" that uses a visual and typographical style with hyperlinks to present "Connectors". A Wall Wisher wall that already contains 15 or so entries (not showing in my Lifestream) is being created in support of this experiment. More coming in next few weeks on this.
<Connector> ::= Token ⊃—⊂ Token
Finally, I set up a "Personal Learning Environment" web area and entry web page that brings together a lot of the scattered entry points, summary links pages and shortcuts I have to reach web sites, blogs, discussion forums, WallWisher walls, VLEs, etc for the MSc in e-Learning courses, as well as pointers to my own assignment contributions. Initially I created this as part of exploring VLEs vs. PLEs for the IDEL11 course, but it has quickly turned into my single point of entry at work, at home and on mobile devices for access to my educational resources and work areas. Since I cannot resist looking ahead, I also have the EDC11 "Post-Human" WallWisher board embedded on the page at present. This is a good example of how a PLE can reflect current focus for an individual learner. A more controlled VLE approach would definitely not have focused something for the following week on its front page. I have refined the style sheets a little to give a simple flexible width style that gives a maximum view of the core content and works well on a range of browsers and devices with large and small (e.g. mobile device) screens. This work space is at http://atate.org/space/.