On my research project related to supporting the OpenVCE communities at http://openvce.net/ I was engaged in setting up a new group portal on the APAN (All Partners Access Network) hosted by the US Government for non-classified work between government agencies, NGOs, organisation and individuals across the world. This replaces the previous HarmonieWeb portal. the APAN network uses the Telligent Collaboration framework to provide the usual blogs, discussion forums, wikis, group chat, etc. And then provides an Adobe Connect service attached to that for the supported communities. We provide "web observer" meeting access to virtual words meeting spaces via Adobe Connect services through these portals. I was involved in a number of training programmes and setup exercises as I took on the group owner role on APAN.
I did some further experimentation with the Unity3D platform, and used a Collada mesh translation of the OpenVCE OpenSim region buildings created via a converter service from Tipodean technologies in the USA. We are further experimenting also with the OpenSim-based MOSES grid hosted by the US Government also for work with non-government agencies internationally.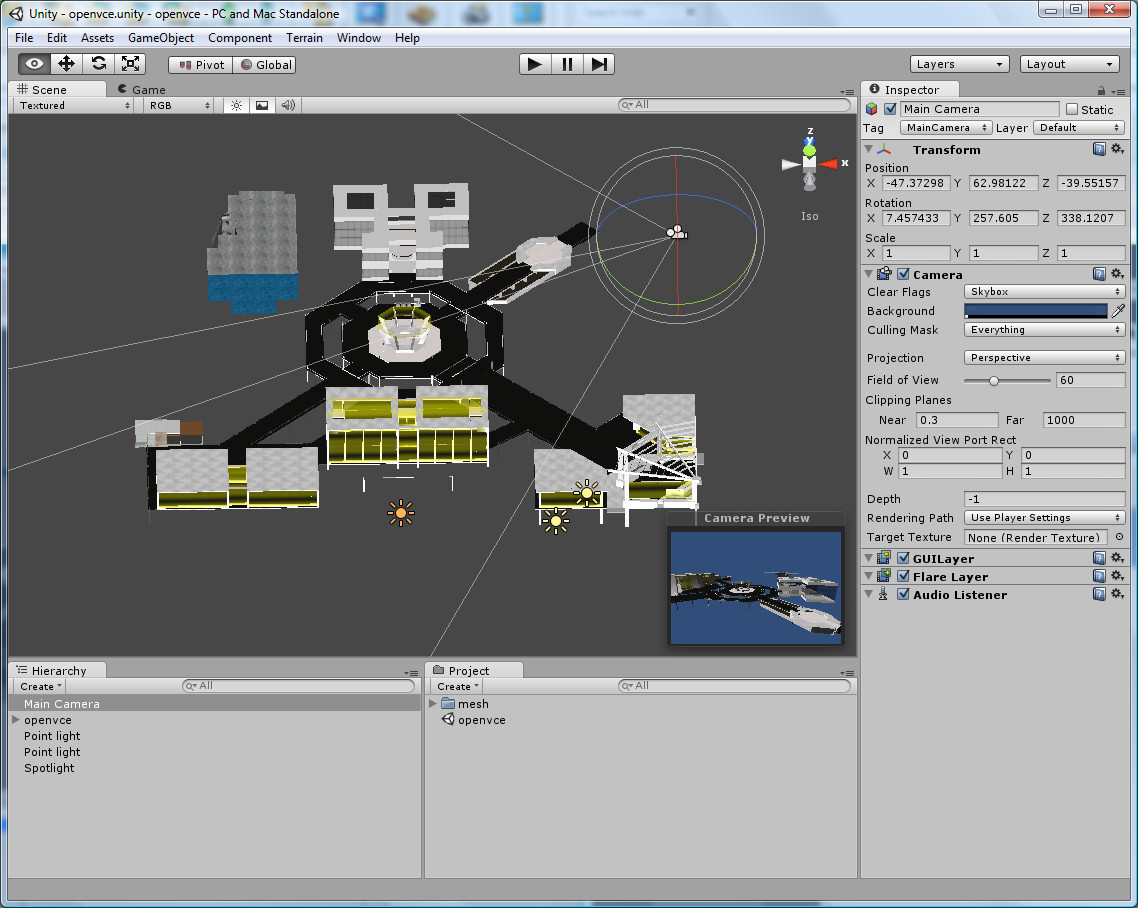 We believe that a combination of the APAN OpenVCE Group for a community web portal and a simplified meeting space in either the OpenSim-based MOSES grid or on a Unity3D setup might offer a long term stable basis for continuing work in the OpenVCE.net community. Currently a Drupal server at Edinburgh is used for the community web portal, and the virtual words service is hosted on the VCE region in Second Life.