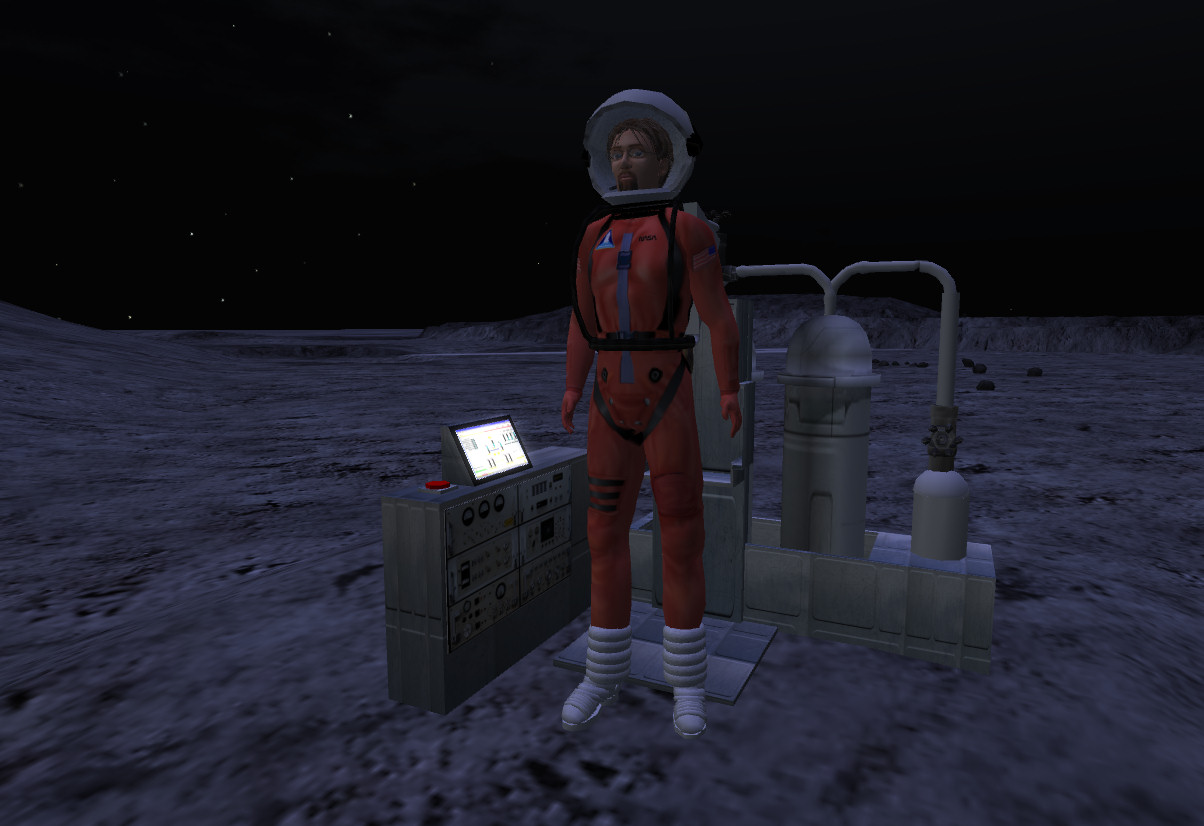 MoonWorld in Second Life is a space themed virtual field trip style game encouraging the study of rocks and geology. It provides a lunar simulation in a 3D virtual environment and was funded by NASA. This educational and training project is conceptualized by the Center for Educational Technologies and developed by Avatrian. An introductory video is available at http://www.youtube.com/watch?v=TXpTKp35clg
MoonWorld and its educational objectives are to be explored by me via the web sites http://www.cet.edu/?cat=moonworld and http://www.avatrian.com/moonworld/ and the Second Life region can be accessed with appropriate permisions via this SLURL (MoonWorld SL Location Teleport Link). The instructional goals include using evidence gathering and analysis to understand how impact craters form and how their spatial relations with other landforms permit development of a stratigraphy and history.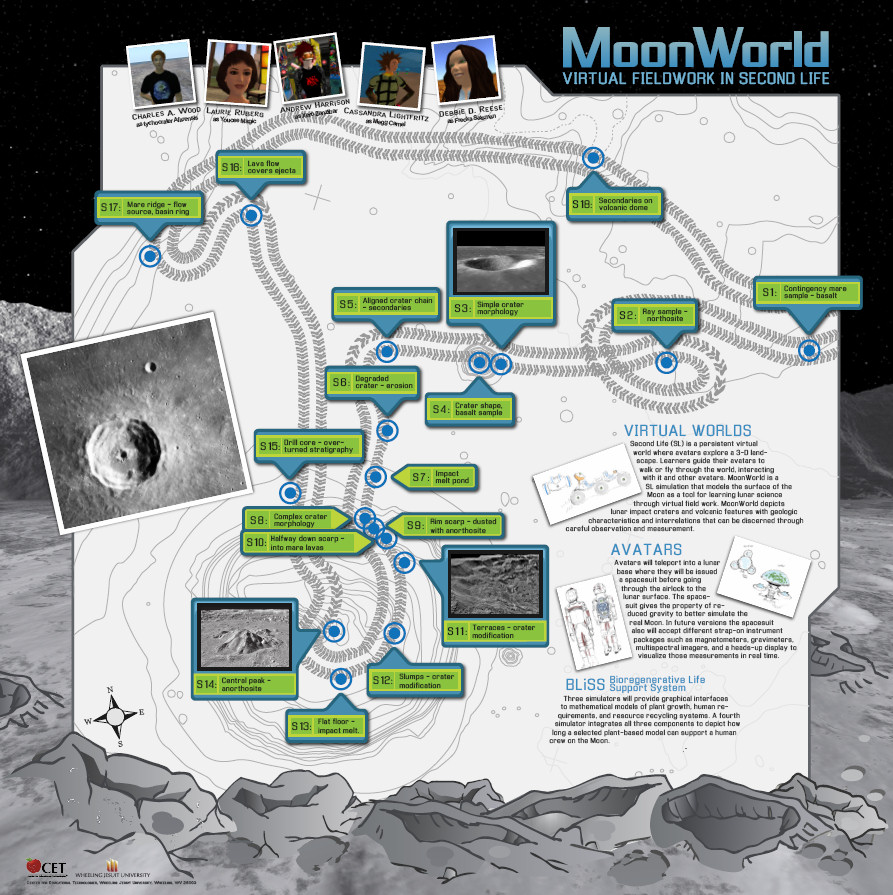 Image from Ruberg, L., Wood, C.A., Reese, D.D., Lightfritz C. and Harrison A. (2009) MoonWorld: Virtual Fieldwork in Second Life, Poster presented at 40th Lunar & Planetary Science Conference, March 26, 2009. Paper related to poster.
Lunar Location
The sim area is modelled on the Timocharis region on the Moon, which was the landing site for Apollo 17. This was the mission which had the highest level of geological exploration. Some resources used to prepare the simulation are available via:
Point of Contact
Dr. Debbie Reese, Senior Educational Researcher, Center for Educational Technologies, Wheeling Jesuit University, 316 Washington Ave, Wheeling, WV. 26003 (http://cygames.cet.edu/
Keywords: Space-themed Game