In 2009-2010, Mindark's Entropia Universe MMORPG team worked with the European Space Agency on a project entitled "Online Game Technology for Space Education and System Analysis". This is a learning environment situated in a simulation of a base on Europa, a moon of Jupiter.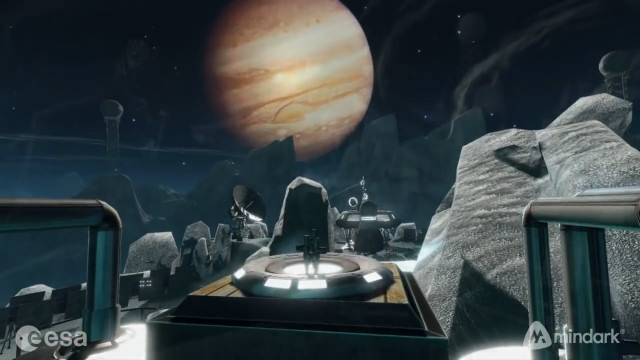 The study using the Entropia Platform was performed to assess options for ESA (Contact: Joachim Fuchs **) with regards to using online game technology, specifically in the areas of outreach/promotion, education and collaborative engineering.
** Joachim Fuchs was a member of the team which worked on the Optimum-AIV AI planner for Ariane rocket launch payload bay assembly, integration and verification involving Computer Resources International A/S, Matra Marconi Space, Progespace and AIAI at the University of Edinburgh.