Another space-themed game with an educational purpose is "Moonbase Alpha" created for NASA's Immersive Education programme and provides a game scenario with 20 minutes of play set on a hypothetical lunar outpost in 3D immersive setting. This is a proof of concept to show NASA content – lunar architecture in this case – and a cutting edge game engine could be combined to produce a fun game and inspire interest in STEM education.
The site has a wealth of material to use, including a teachers guide. The game itself uses the Unreal Engine and is delivered at no cost through the Steam Powered network.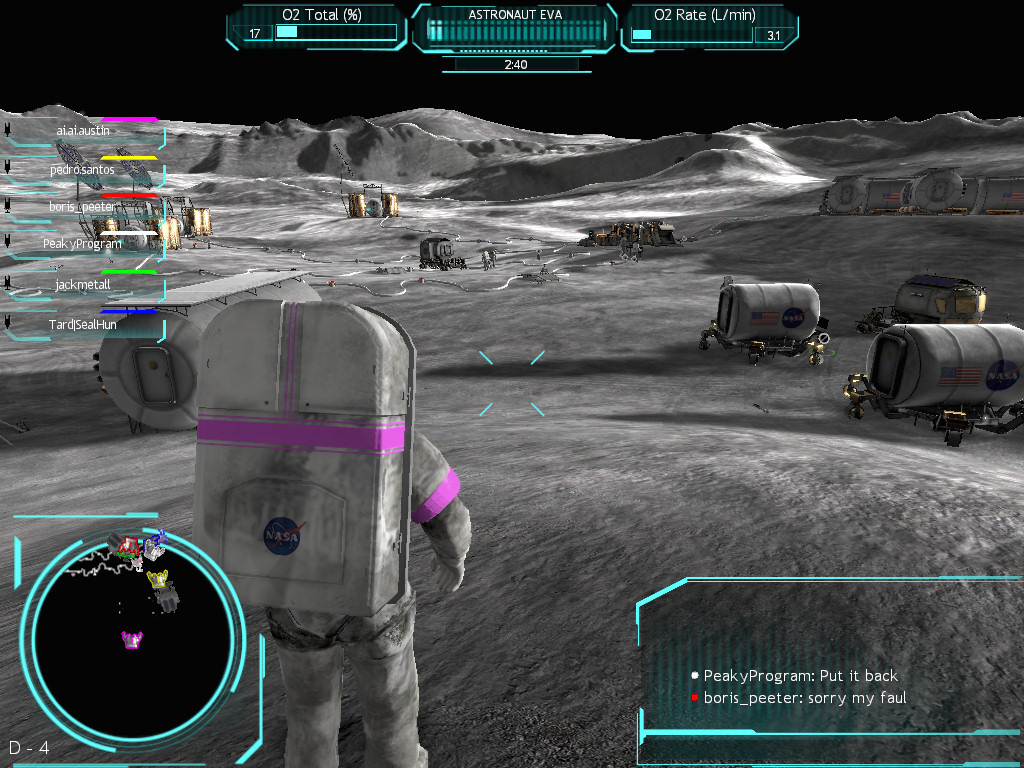 I have only begun to explore this extensive capability, entering a mission that was underway by a class and observing from a distance.