J.K. Rowling has created an on-line experience for fans of the Harry Potter series of books… to accompany a site which is the only on-line source of Harry Potter e-Books… a potentially vast market. The pottermore.com site has been in beta test for some months with over a million beta registrations, but has just now become available with open registrations.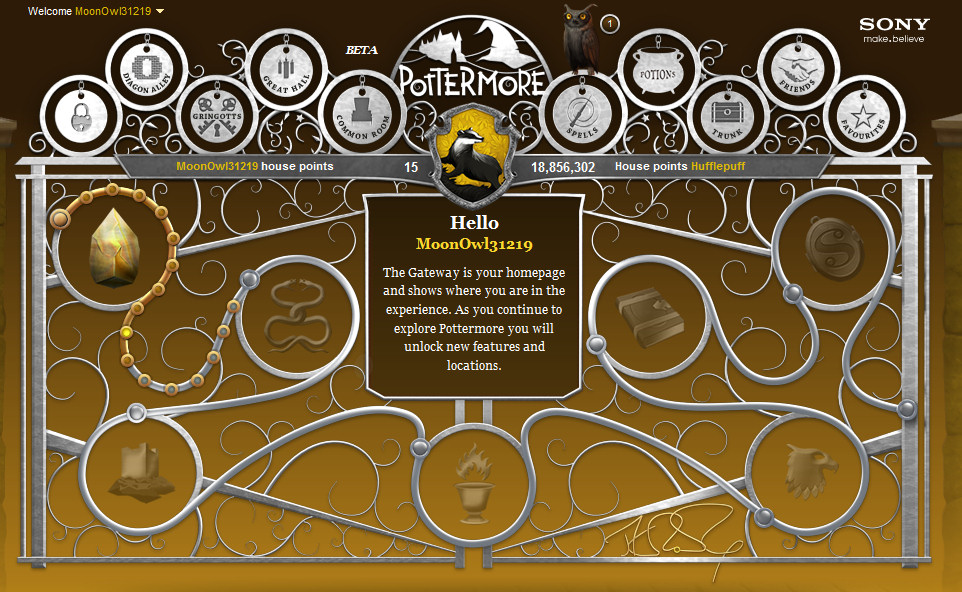 The experience itself runs through in a chapter by chapter format for each of the books. Myst style graphical elements are overlaid and respond to mouse clicks and interactions as the various features and artifacts are gradually exposed. Items can be collected into a "trunk". After you discover Diagon Alley, and open an account at Gringotts Bank with an initial 500 "galleons", further gold galleons can be found in various places and saved in your account to purchase necessary supplies. Then you must explore Diagon Alley to get all the required items for your first year at Hogwarts.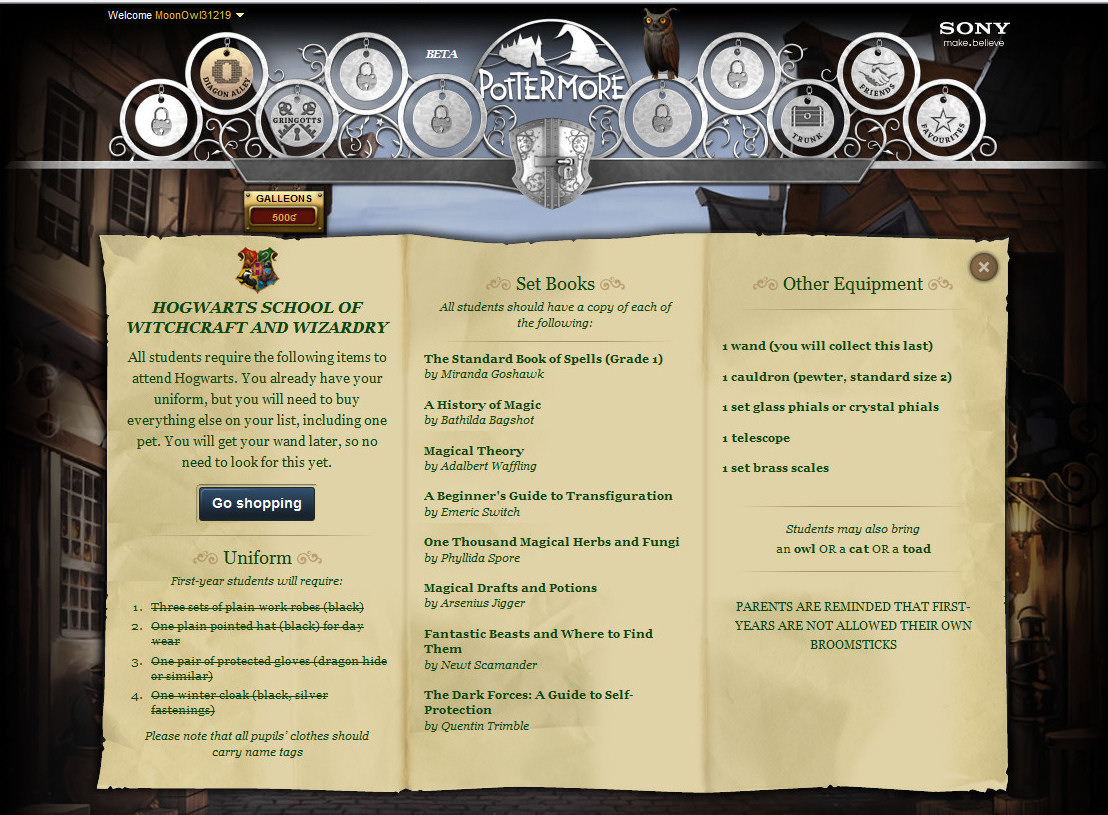 Your wand will choose you at Ollivanders – makers of fine wands since 382 B.C. – via a set of questions and choices.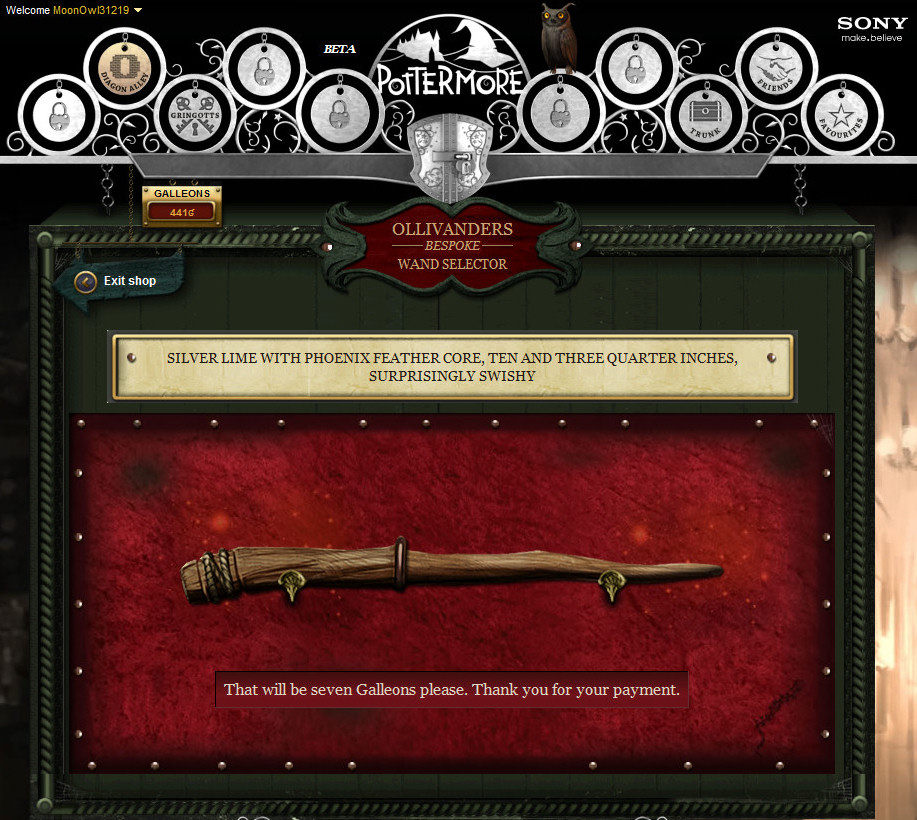 The its off via Platform 9 and three-quarters to Howarts. And term starts. Points can be earned for you and your "house" as you go along. The Great Hall shows the progress of all four school houses, your Common Room shows the progress for your own house, and your own profile area maintains all the information about your progress, skills acquired and artifacts collected. You can also make friends and pass around gifts.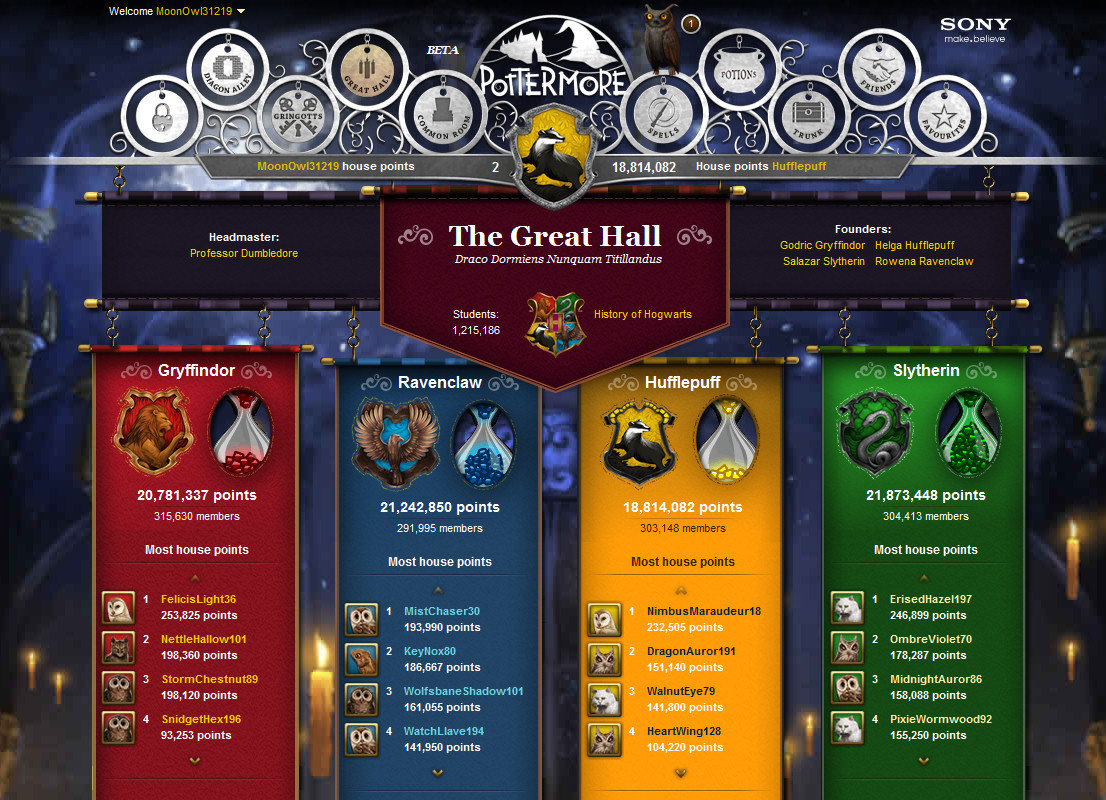 The currency used in the experience is all provided and does not require real money to play. The e-books do cost real money.