Having been an enthusiastic user of Flight Simulator for the PC since the early 1990s, its been nearly 10 years since I last used Flight Simulator 2002… I skipped FS2004 (a.k.a "A Century of Flight" or FS9), and did not get FSX when it came out in 2006. But I returned recently as the Microsoft ESP (Environment Simulator Platform) is now being licensed and extended for serious simulations from underwater, to land, to air and near space by Lockheed Martin as Prepar3D. I had also previously created a number of science fiction vehicles based on the TV shows of Gerry Anderson, and especially Supercar for Flight Simulator, so I wanted to test if they were still operational and performing well. As the MSc in e-Learning Game-Based Learning course comes to an end, and a new PC with much improved Nvidia GTX580 graphics card was acquired, it was timely to look back at Flight Simulator and see how it has progressed.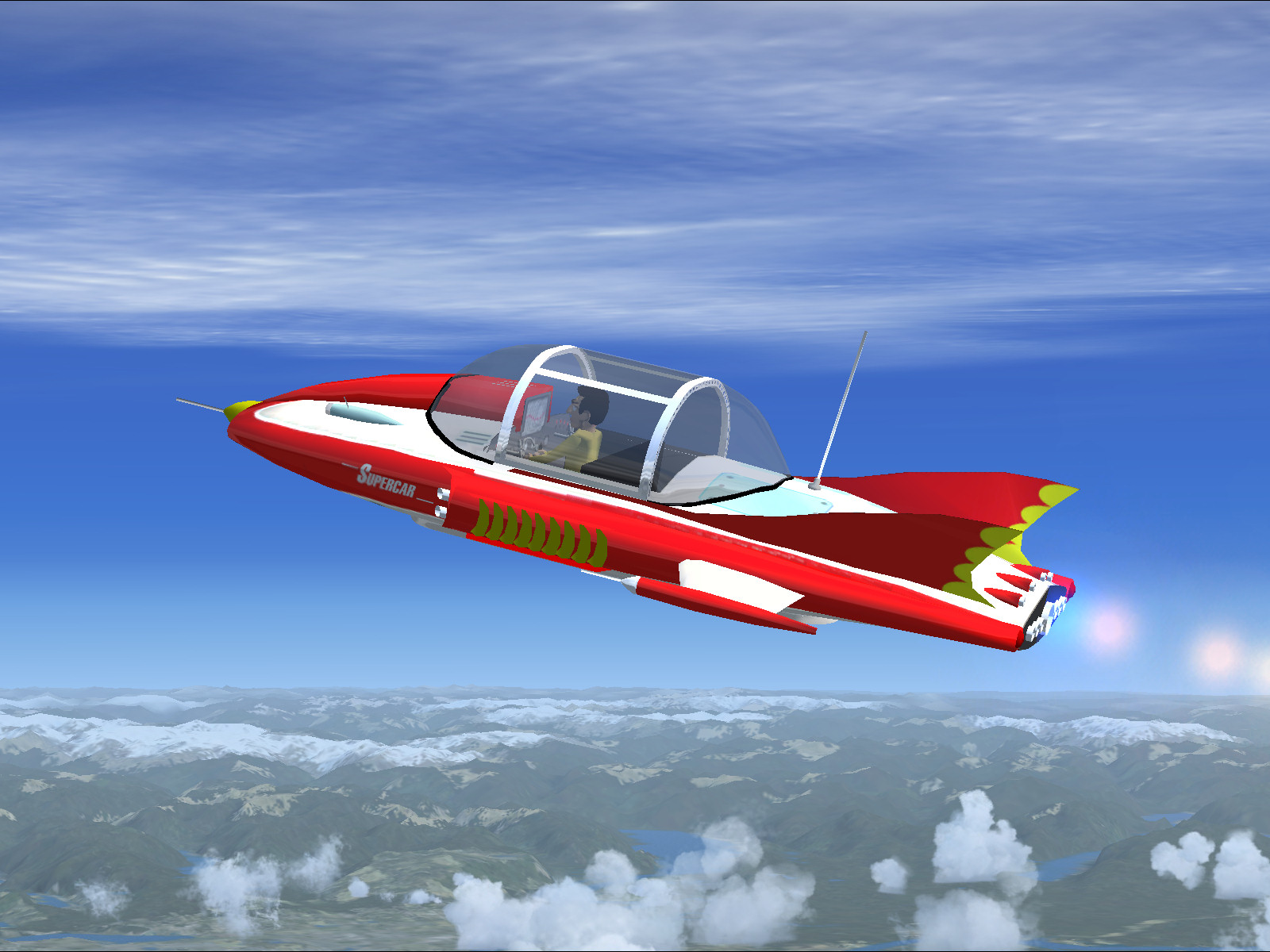 With a new copy of Flight Simulator X, now relatively cheap compared to its original release pricing, and the two service packs installed (SP1 and SP2) which were necessary to correct black parts on some add-on craft (including Supercar), I was ready to fire things up. And things look good with high frame rates at ultra settings for the displays. Its nice to see 3D models that improve over time in new releases of Flight Simulator without change to the basic visual model.
I have always liked the Lockheed Martin SR-71 "Blackbird" and North American X-15 rocket plane and am amazed that these craft designed and built in the 1950s could achieve such performance. I take every opportunity to see the real craft at museums in the USA. An X-15 is in the Smithsonian in the Mall, and an SR-71 can be found in the Smithsonian at Dulles Airport and at the Intrepid Museum in New York for example.
Reasonably good free add-on craft are available for the SR-71 and X-15… but the improved visuals prompted me to try a paid for add on X-15 by Xtreme Prototypes which is reported to be one of the best Flight Simulator add-ons.. and it really does look very good indeed…